We've been doing more etches and soldering to make the signal gantry that stands against the back wall, controlling use of the locomotive servicing track that runs against that wall all the way through to the engine house, refueling facility and turntable.
Photos of this gantry were not clear about all the features so similar gantries were identified in Joel Rosenbaum and Tom Gallo's pdf book: Jersey Central Lines Official Photography. Steve drew the stanchion artwork and PPD then etched these for us on 0.7mm brass. Richard then used these as the basis for the gantry scratchbuilding most of the other components. Finally the arm was actuated with a servo controlled by Tam Valley Depot's dual 3-way Servo DCC accessory decoder. This is a new approach for us and means that we can control the signal from software (Big Bear) as well as push buttons. The build is shown here as well as the result
This is our gantry compared with the prototype shot! Prototype photo by kind permission of Morning Sun Books [taken by Charles Houser Sr, The Houser Collection from page 82 of Jersey Central Lines in Color Volume 2 by William J. Brennan].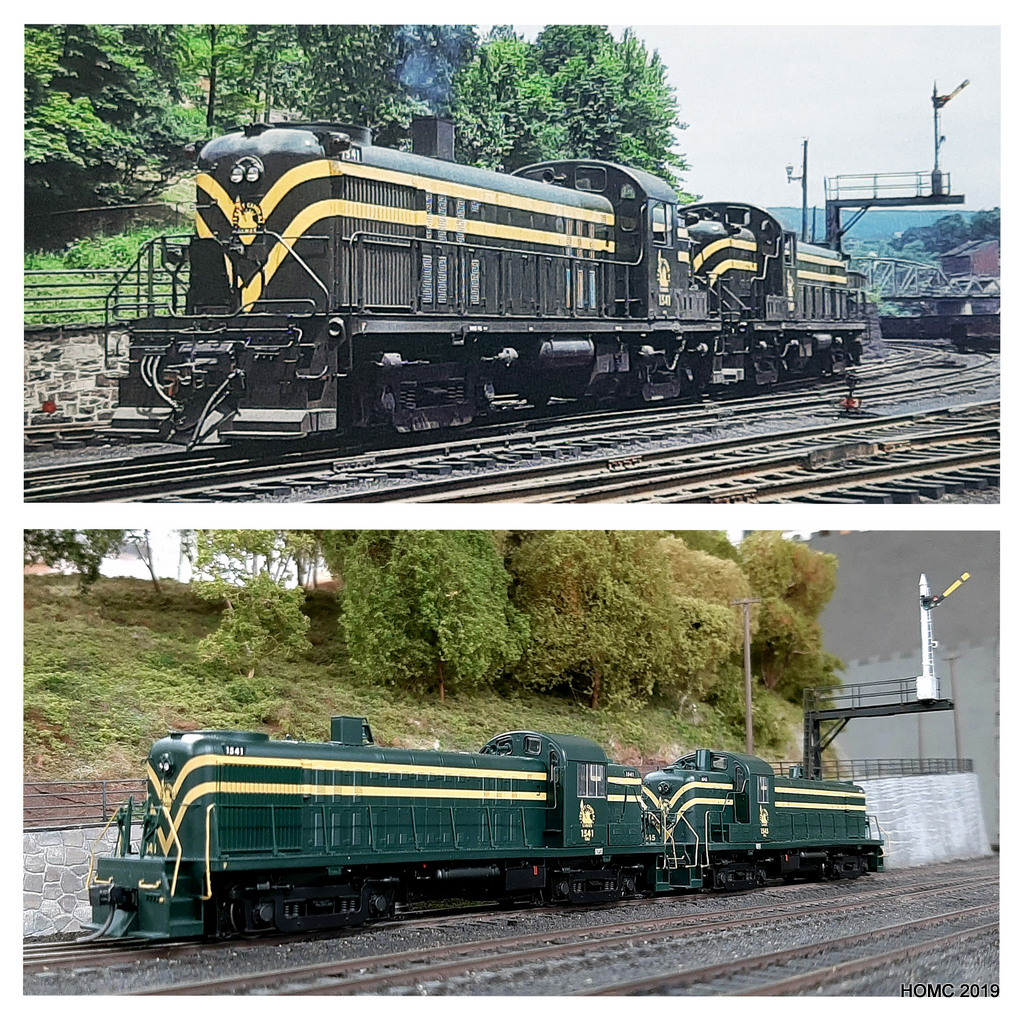 As well as this masterpiece, the hollow framework utility cable posts that can be seen in some prototype photos were drawn up by Steve, etched and then built by Richard using bullhead rail for the sides. Steve then planted them on the layout and modified a few other posts.
The trolleys get a lot of wear in transporting Mauch Chunk to exhibitions but also in supporting the other Barrowmore layout, Johnstown Road, when Mostyn is erected. We decided to strengthen the trolleys with easily removed 'lids' which Gavin built. This has made the trolley boxes much more rigid